Other PA Artisan Trails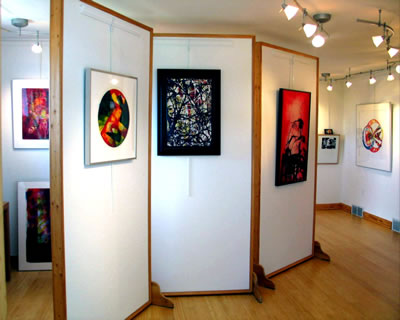 PENNSYLVANIA LAUNCHES 'ARTISAN TRAILS'

5 new trails offer eclectic mix of arts, cultural attractions in Pennsylvania

HARRISBURG - Bohemians, take note! Pennsylvania's artisan trails are now open for business to bring visitors to the doorsteps of talented national, regional and local artists, including an artist who "paints with thread;" funky, independent glass artists; and an artist who has taught Martha Stewart a thing or two about Japanese marbling.

Not only can you trek across the beautiful state and take in fine arts and craftsmanship, but also enjoy unique lodging properties for a full roadtrip experience. See signature local artist galleries, studios, lectures, workshops, exhibitions and demonstrations for arts and crafts enthusiasts and collectors. Many of the artisans along the trails have chosen to work among Pennsylvania's inspiring landscape, instead of in the big cities, pulling inspiration from the surrounding earth, hills, valleys and streams.



The Route 45 Artisan Trail
The Route 45 Artisan Trail lives up to its slogan, "Art thrives on 45," (http://www.artthriveson45.org) by featuring many studios and galleries along its 100-mile stretch from Danville to Spruce Creek. Once of the more notable stops is Penn's Creek Pottery, a studio and shop set in an 1818 grain mill. Visitors can spend the night at a bed and breakfast in the Susquehanna River town of Lewisburg and explore the Victorian streets filled with galleries, antiques shops and trinket boutiques.


The Route 15 Byway of the Arts
The creative culture of Pennsylvania is evident along the Route 15 "Byway of the Arts," (http://www.rt15arts.com/) a scenic 190-mile drive featuring craft barns, working artist enclaves and charming villages. For visitors who love American music, a stop by the Orthey Autoharps Factory in Newport is a must-see, as it's where the musically famous Carter family (June Carter Cash) purchased their autoharps.


The Pennsylvania Glass Trail
Focusing on hot glass, stained glass and antique glass, the Pennsylvania Glass Trail -- http://www.paglasstrail.org/ -- is for the arts enthusiast who is looking for a hands-on experience. The artisan trail runs along the Rt. 222 corridor from the GoggleWorks Center for the Arts in Reading to the Lehigh Valley. As the most comprehensive interactive community arts center in the country, GoggleWorks provides visitors with the opportunity to witness artisans at work, as well as to create their own masterpiece. Visitors can take classes in dance, glassblowing, painting, drawing and many other arts.


The Handmade Along the Highway Trail
The "Handmade Along the Highway" trail proves that there is much art in crafts. Focusing on old world crafts and the tradition of passing down techniques from masters to apprentice, the artists are fittingly located along two of Pennsylvania's most historic routes: Lincoln Highway and the National Road. Treasures like shaker boxes, treenware (the name for kitchen and other household implements made from wood) and dulcimers are all available for purchase as keepsakes of a wonderful vacation. Find out more at http://www.handmadealongthehighway.org/.


The Route 6 Artisan Trail
The Route 6 Artisan Trail (http://www.paroute6.com/) is where old-time Americana meets hip and happening arts and culture. Coined "one of America's most scenic drives" by National Geographic, Route 6 is comprised of a string of small communities, each with a wealth of talent from sculptors, painters, glass artists, jewelers, photographers and even furniture makers. Shops, galleries, museums and murals pepper the path along Pennsylvania's northern tier.